DGD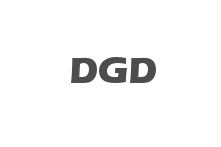 ---
Known also as Dworkin's Game Driver, this was an LP-inspired MUD that had the same virtual machine design (i.e. driver) as LPMud and could also support other LP mudlibs.

DGD has been described as a re-imagined LPMud. The author himself referred to it as a re-write.

The codebase was always closely associated to BeeHive Internet Technologies at ichat.com, and was a failure at its commercial enterprise of licensing the MUD server software for $100/month.

While the server boasted a smaller memory footprint than LPMud, it came at the cost of massively increased disk-usage, and being slower.
Download latest build
Downloads
Version 1.4

dgd-1.4.tar.bz2
Original Developers

---




Felix A. Croes
DGD != LPmud, but without LPmud DGD could not have existed.