MOO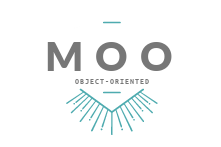 ---
One of the social type MUDs, MOO was an object-oriented version of TinyMUD, and the second successful creation of Stephen White, built on the heels of success with TinyMUCK.

MOO was quickly superseded by LambdaMOO and now almost any reference to MOO is actually referencing the Lambda derivative.

Staff Note: Unfortunately, despite its revolutionary nature, source code for Stephen White's original codebase is nearly impossible to find. Should you have a copy or find a place that does, please reach out to us so we can add it here to the institute's archives.
Downloads
None / Not Available
Original Developers

---




Stephen F. White